46 Years Promoting Maine!
There are many reasons why Maine has earned the right to call itself Vacationland. Is there a lovelier place on earth to relax, refresh and renew oneself? The natural environment, the diversity of activities and the welcoming people who live here, combine like the notes in a beautiful symphony to offer an experience to the visitor that is unrivaled in its richness.
For 46 years, this publication has been engaged in detailing as many of those reasons to visit Maine as we can stuff into just a few pages. We have made it our mission to share useful information with the thousands of visitors who flock year-round to our beaches, woodlands, mountains, festivals, restaurants, shops and accommodations. We work to let them know where to go, what to see, what to do, where to stay and what to eat. Frankly, we sometimes feel like kids in a candy store—there's just so much in our beloved Pine Tree State to write about.
For the travelMAINE team and as native Mainers, we find it difficult sometimes to choose which topics to put on these pages. We want to work with our advertising customers to create editorial content that, like each advertisement, guides the newcomer who doesn't know how to "get there from here," or entices the long-time Maine vacationer to investigate a part of the state they may have overlooked.
We think we're succeeding.
Since the 1970s, when Ed Hemmingsen created the Sunshine Guides (as these brochures were once called), we have been helping not only Maine visitors but also Maine businesses. We are proud to be created and owned by Maine people, for Maine people, whether visitor or resident.
Hemmingsen conceived of the Guides when he was in college. He published a collection of them, each with a regional theme, and held them together with a statewide Master Guide. Hemmingsen's understanding of the tourist industry made his "little blue books" an integral part of the Maine tourism business. When he went on to become a successful hotelier—he and his wife now own and operate a luxury inn in Bar Harbor — Reade Brower, owner of more than 30 newspapers in Maine and several niche magazines, added the titles to his publishing arm.
In 2003, the title of the guides changed to travelMAINE and www.gotravelmaine.com was created. In 2007, Wendi Smith joined the team as Publisher and has since created a new titles called petMAINE. As we enter our 46th season, we now offer an exciting new responsive website to better serve both our customers and Maine tourists. Our ever-popular print versions will continue to be available in a wide variety of locations in Maine, Canada and across the US.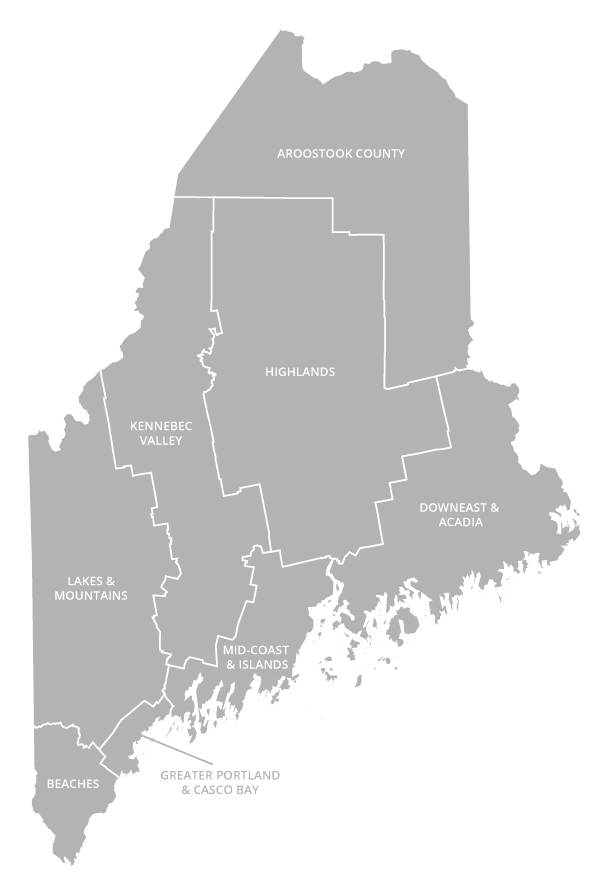 Distribution remains the cornerstone of the travel guides and we'll continue to go all out in this area. Our guides are a primary source of information for several hundred AAA agencies throughout the U.S. and the CAA in Maritime Canada. They're also found at all the State of Maine Information Centers and in chambers of commerce, hundreds of hotels, the Portland Jetport and major points of entry into Maine, the northbound Turnpike Travel Plazas (new in 2009) and hundreds of other advertisers (retailers and activities) throughout the state. They're also found in the Massachusetts Information Centers. In short, the guides are everywhere!
For information on how your company can benefit from advertising through travelMAINE and petMAINE or to request a copy of any of our guides – please contact us at:[email protected]