If whitewater rafting is more your style, you'll find rapids like no other place in the state. Maine's Dead River, which flows from Flagstaff Lake, offers the longest continuous stretch of Class III to V whitewater in the East.
The fall season brings forth some of the finest foliage the state has to offer. Driving along Route 201, the Old Canada Road Scenic Byway, will bring you face to face with spectacular colors and possibly an eagle sighting along the way. Winter brings a cold, white landscape for sledding, snowshoeing, and skiing as well as ample trails for snowmobiling. ATV tours, mountain bike treks, rock climbing, and moose safaris are other recreational diversions in this treasured part of Maine.
Early Spring

March & April
23° | 53°
Wear layers as temperatures vary. Welcome to "Mud Season"!
Late Spring

May & June
45° | 74°
Wear layers as temperatures vary. Things are warming up!
Early Summer

June & July
50° | 75°
Wear layers as temperatures vary.
Late Summer

August & September
51° | 78°
Enjoy!
Early Autumn

October
40° | 57°
Bring a sweater.
Late Autumn

November & Early December
31° | 45°
Bring a sweater, coat & hat. Snow likely.
Early Winter

Late December & January
19° | 30°
Dress for snow!
Late Winter

February & March
15° | 40°
Bring a sweater. Snow is likely.
Each season in the Valleys has its own special appeal.
Summer, a time for outdoor activities, is when warm days are followed by cool nights. Plan your stay near the beautiful Belgrade Lakes and you will have easy access to swimming, kayaking, fishing, boating, hiking, camping and canoeing. If you fancy bird watching, bring your binoculars and look for loons, woodpeckers, and chickadees, Maine's state bird.
Spring in the Kennebec and Moose River Valleys is best for walks in the awakening woods, browsing through the Maine State Museum with its rich historical archives, or taking the whole family to Old Fort Western, a National Historic Landmark built in 1754. Come in early March to enjoy Maine Maple Sunday demonstrations of maple syrup-making.
Fall just might be the perfect season to tour the Kennebec and Moose River Valleys. By then, the pace has slowed and the trees have put on their spectacular colors. The drive along Route 201 (called the Old Canada Road Scenic Byway) is the best way to experience the views, site for bald eagles, or ponder Mother Nature from a strategically located turnout.
Winter turns the valley region into a playground for all manner of fun. Stay warm with a rousing snowball fight, an afternoon of sledding or an invigorating walk on snowshoes, then cool down while enjoying a cup of cocoa in front of a roaring fire. During the holidays, visit one of several riverbank towns (Hallowell, Gardiner) that light up like Christmas trees to welcome and delight visitors of all ages. Carrabasset Valley and on over to the Rangeley Lakes."
Perhaps to show just how big your welcome will be if you visit the Kennebec and Moose River Valleys region of Maine, a 62-foot carved wooden statue of a Native American stands at the gateway to one town. On the plaque at his foot is this message: "This sculpture is dedicated to the Maine Indians, the first peoples to use these lands in peaceful ways." 
Local Favorites: The Memorials abound in Augusta, the State's Capital. Visit the Maine Veterans Memorial Cemetaries on a sprawling hillside with expanded pastoral land. This is the final resting places for the thousands of Maine citizens who served their country in time of war. The Law Enforcement, EMT and Fire Fighter Memorials are located near the State House and were erected in the last decade, giving constant statewide tribute to those who gave their lives in the line of duty. The Maine Vietnam Veterans Memorial, located in Capitol Park, honors those who served in Vietnam and those whose lives were touched by the war.
Hidden Gems: The Colby College Museum of Art leaves visitors surprised with its world class museum quality graced by works of Rockwell, Renoir, Rembrandt and Whistler. The Children's Discovery Museum is a real "hands-on" experience. It's an opportunity for children through grade five to have fun while learning. The museum now houses a multi-cultural music center and a treehouse/nature center.
Most Unusual: Sonny's Museum and Rock Shop, located in downtown Augusta, is a rock shop with character, jewelry, and gems.
A Little Fair with a Lotta Pull!

Monmouth Fair

Founded in 1998, the Maine International Film Festival (MIFF) is a project of the Maine Film Center. Most years, the 10 days of the festival showcase nearly 100 films, representing

The Pittston Fair is known as "Maine's Friendliest Fair" and is located in Pittston, Maine on Route 194.  This year we celebrate our 71str year serving up fun, food, entertainment

Pittston Fairgrounds
Recommended Area Businesses
Dine / Kennebec / Moose River Valley
Shop / Kennebec / Moose River Valley
Shop / Kennebec / Moose River Valley
Stay / Kennebec / Moose River Valley
Shop / Kennebec / Moose River Valley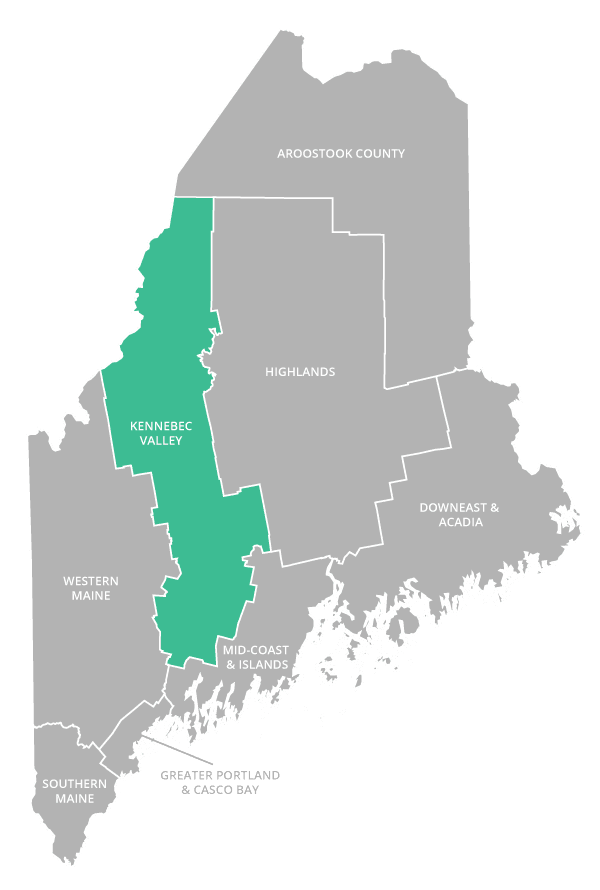 Experience all Maine has to offer!