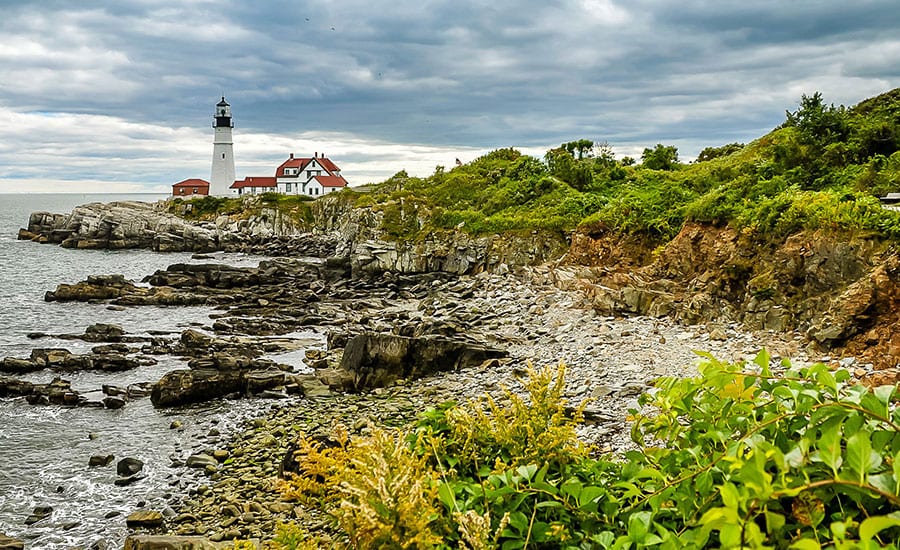 Greater Portland & Casco Bay
Maine's largest city is easily reached from Portland International Jetport a few minutes from downtown, and by road from I-95, 1-295, U.S. Route 1, or Route 302 from the west. Portland is the terminal for Amtrak trains from Boston, and there is also a non-stop bus service from that city.
Early Spring

March & April
23° | 53°
Wear layers as temperatures vary. Welcome to "Mud Season"!
Late Spring

May & June
45° | 74°
Wear layers as temperatures vary. Things are warming up!
Early Summer

June & July
50° | 75°
Wear layers as temperatures vary.
Late Summer

August & September
51° | 78°
Enjoy!
Early Autumn

October
40° | 57°
Bring a sweater.
Late Autumn

November & Early December
31° | 45°
Bring a sweater, coat & hat. Snow likely.
Early Winter

Late December & January
19° | 30°
Dress for snow!
Late Winter

February & March
15° | 40°
Bring a sweater. Snow is likely.
Fine views of Portland and its surrounds can be had from the restored 1807 Portland Observatory maritime signal tower at the top of Munjoy Hill on Congress Street. As Maine's major port for shipping goods worldwide, Portland has long been important to the state's economy. The Portland Fish Exchange commercial auction facility is here. Maine's Constitution was drafted in the city's oldest house of worship, the First Parish Church, and many historic homes on show are still complete with much of their original furniture and furnishings.
Shoppers throng the Old Port Area's tree-lined cobblestone streets. The arts are important to Portland which has the long-established Portland Museum of Art, the Maine College of Art in what was once a department store, plus dozens of galleries. Portland's Symphony Orchestra and theater and dance groups are active at several venues, and Portland's Cumberland County Civic Center hosts sports, exhibitions and entertainment. Museums include the Children's Museum, the Museum of African Tribal Art, the Maine Narrow Gauge Railroad Museum, and the Portland Fire Museum tells how the city has survived its three major conflagrations.
For outdoor fans there's Hadlock Field's sports, plus parks and green spaces abound. Golf at various courses in Portland, South Portland, on Chebeague Island since 1923, in Gorham and Scarborough. Portland still has a working harbor from which excursion boat trips show whales, seals and bird life close up and demonstrate how lobsters are caught. Casco Bay Lines, dating from 1845, is the oldest continuously operating ferry company in the U.S.
Shoppers revel in South Portland's Maine Mall and nearby Freeport's many factory outlets; while in Freeport visit Wolfe's Neck Farm and the Desert of Maine.
Each year on the first weekend in October, Visit Freeport brings together over 175 of the best New England artists, makers and local food producers for a three-day festival on

Freeport

Each year, Visit Freeport presents one of Maine's most popular holiday celebrations, Sparkle Celebration. The 2023 festival kicks off in Freeport on Friday, December 1, 2023 with the Sparkle Celebration

Freeport
Recommended Area Businesses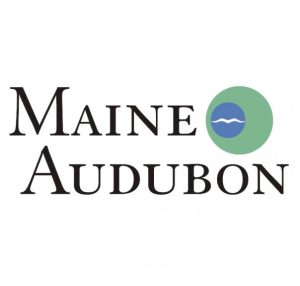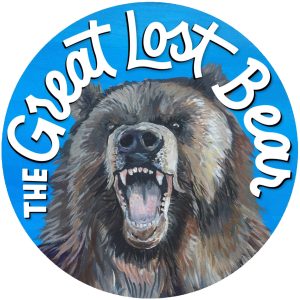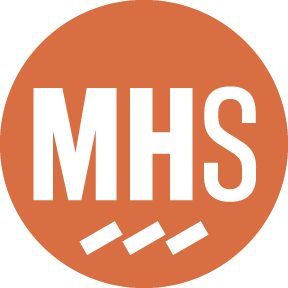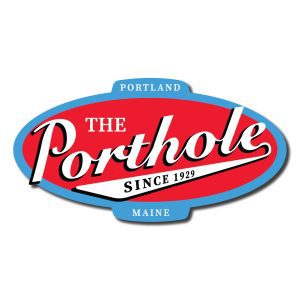 Experience all Maine has to offer!