To the Maine visitor who prefers boating to beach bumming, there is no better region to explore than the Midcoast. The shoreline along this area—stretching south to north from Brunswick and Harpswell to Belfast and Bucksport—is dramatic, and reflective of Maine's rich maritime history. Unlike the sandy seashores of Southern Maine, this region features a rougher, rockier coastline more in keeping with Hollywood's picture of the Pine Tree State.
Early Spring

March & April
23° | 53°
Wear layers as temperatures vary. Welcome to "Mud Season"!
Late Spring

May & June
45° | 74°
Wear layers as temperatures vary. Things are warming up!
Early Summer

June & July
50° | 75°
Wear layers as temperatures vary.
Late Summer

August & September
51° | 78°
Enjoy!
Early Autumn

October
40° | 57°
Bring a sweater.
Late Autumn

November & Early December
31° | 45°
Bring a sweater, coat & hat. Snow likely.
Early Winter

Late December & January
19° | 30°
Dress for snow!
Late Winter

February & March
15° | 40°
Bring a sweater. Snow is likely.
Comprised of thousands of peninsulas, inlets, coves, harbors and islands, Midcoast is a magnet for shipping, sailing and boat building. Bath Iron Works is located here, as are hundreds of seafaring residents who make their livings from the ocean. Excursion boats of all shapes and sizes, from windjammers to working lobster boats, offer passengers close encounters with whales, seals, seabirds and lighthouses.
If your interests lean more toward terra firma, there are plenty of other reasons to visit the Midcoast. Here you will find quaint fishing villages to explore, historic sites, museums—the Maine Maritime Museum is especially engrossing—and of course plenty of lovely shops, restaurants and wineries to investigate. And although early settlers to the Midcoast area focused primarily on building Maine's fishing and boatbuilding industries, they also built dozens of majestic sea captains' mansions, many of which are open for touring.
Bowdoin College is another destination that draws visitors, many of whom enjoy strolling through its beautiful tree-line campus on the edge of Brunswick. The school's Museum of Art is world-renowned, and located just a short walk from the town's downtown where you can browse through craft shops, restaurants and galleries serving some of Maine's best artists and crafters. You also can enjoy a concert on the town's grassy mall (complete with gazebo) that becomes a concert hall on Wednesday evenings during the summer.
Throughout the Midcoast region, summer means strawberry, blueberry and lobster festivals and there are farmers' markets cropping up in almost every town. Camden and Rockland are the sites of two of the larger of these.
There are no upcoming events.
Recommended Area Businesses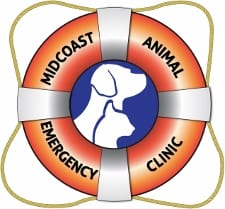 Experience all Maine has to offer!