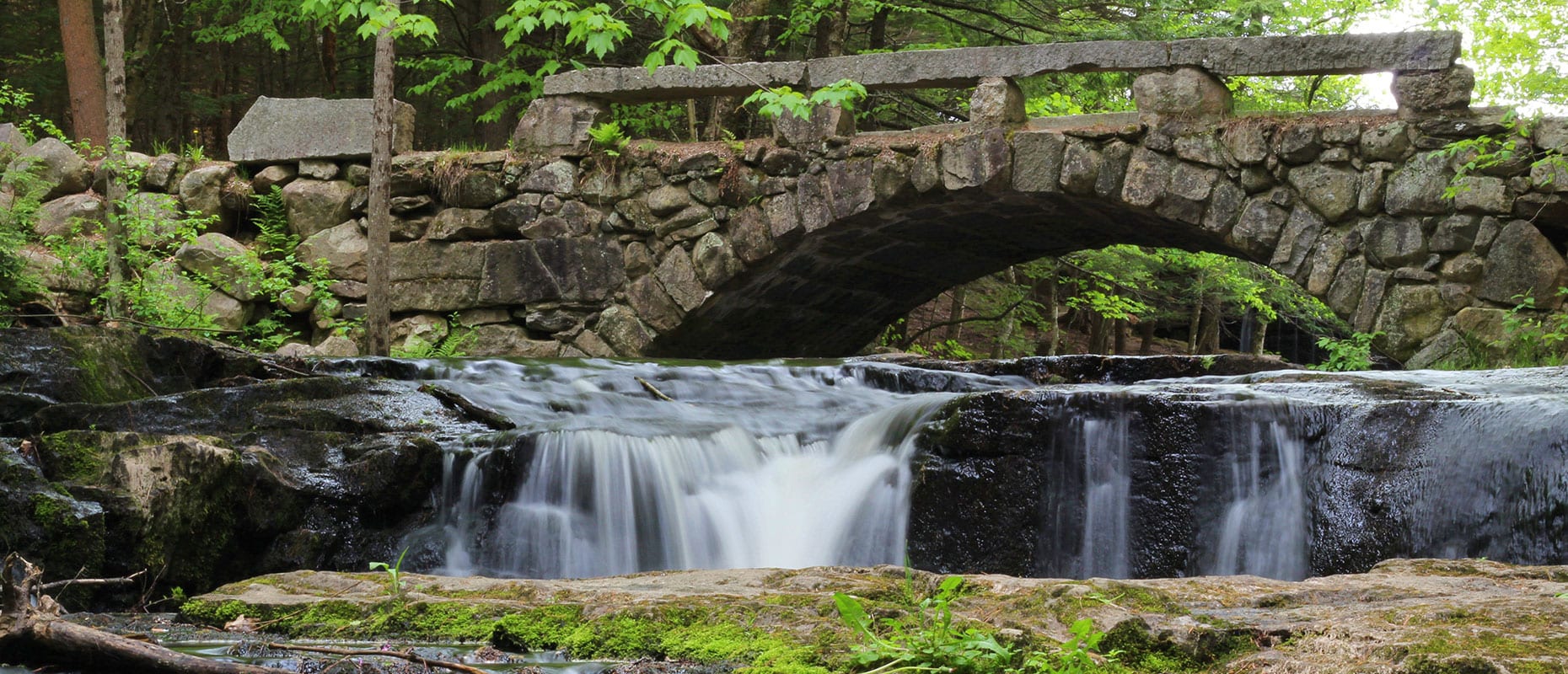 Waterfalls are majestic creations of nature. Rushing rivers, meandering brooks and modest streams spill over rocky drop-offs and flow into pools or ponds below. Since Maine is laden with countless watersheds and has an interesting topography, it's not surprising that The Pine Tree State has over 100 waterfalls, from those tucked into mountainsides to roadside gems. Here are a few easily accessible falls to explore.
Picturesque Cascade Falls near Saco in southern Maine is categorized as a horsetail–a vertical falls that hugs the bedrock. This hidden jewel is a short 10-minute-walk from parking, but there's a moderate-to-steep trail to the base of the falls. 
The 44 ft. Shin Brook Falls in North Penobscot has three drops, two are plunges–vertical falls that shoot beyond the rock, and they give way to a breathtaking 30 ft. horsetail. While the trailhead to the upper vantage point is only a moderate 10-minute hike, the path to the base of the falls is difficult.
At 90 ft., spectacular Moxie Falls in the Kennebec Valley is one of the highest in the state. It features a plunge and cascades—a series of small falls that run over various rock levels. It's a 20-minute walk from parking and you'll discover deck platforms excellent for viewing. Visit in the fall, leaf peeping is great here.
Screw Auger Falls of Grafton Notch in Oxford County will awe you with its 25 ft. plunge falls that produces currents of whitewater and drops an additional 30 ft., creating cascades as the river rolls past grottos, pools and a rare small natural arch. Historical tidbit: 1850's settlers built a saw mill over the falls and ran it with the current's power.
Smalls Falls Rest Area in Franklin County surprises travelers who are simply stopping for a respite. Small Falls has four separate drops totaling 54 ft. and diversity makes this a special treasure. Horsetails, plunges, cascades and a slide–the current glides down over shallow rock slopes. Sit along the colorful ravine, swim in the creek and picnic.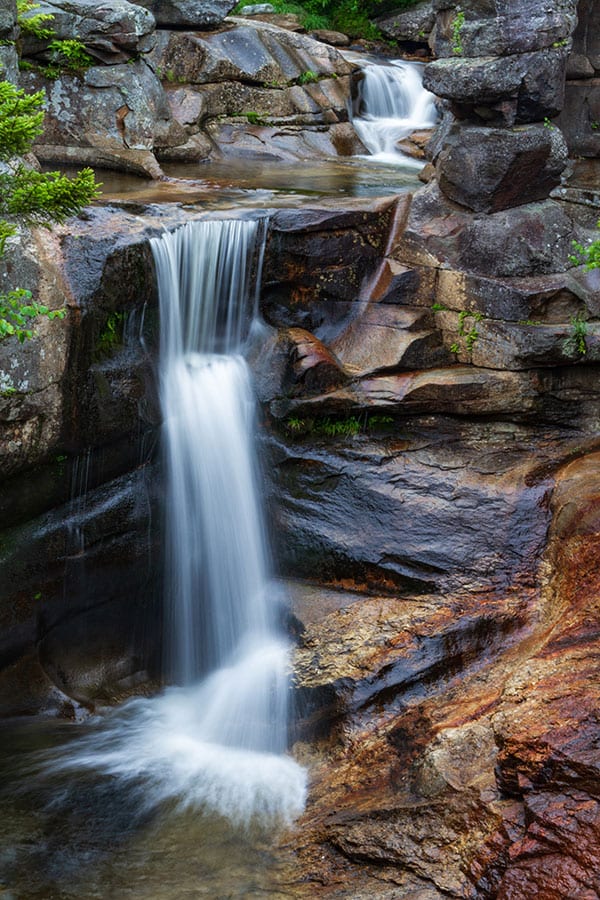 Screw Auger Falls, Grafton Notch